Semler
The Semmler surname comes from semmel, a German and Austrian round bread style, sometimes called a Kaiser roll or hard roll.
Caspar Semmler was from a village called Unterseiber, now Unter-Seibertenrod, a community in Ulrichstein, Vogelsbergkreis, in the German state of Hesse, a duchy called Hessen Darmstadt during the nineteenth century. He brought his family of six children, including his married eldest daughter Anna Maria Grane, on the ship Louisa, from Bremen arriving at Baltimore, Maryland August, 24, 1846. His wife apparently came either earlier or later, or was erroneously omitted from the passengers list. The ship's passenger list indicates his destination was Ohio -- apparently he had an acquaintance and some information about opportunities here. He brought the family to Mad River Township, Montgomery County, Ohio, where they are found listed in the 1850 census. The maiden name of his wife Catherine, listed on the 1850 census, appears to have been Maria Catherina Roth. Caspar died before the September, 1850 federal census was taken in Mad River Township, leaving Catherina a widow. The second "m" in the German surname was dropped before the turn of the 20th century.
The six children of Caspar and Catherina have a great many descendants in the Dayton, Ohio area and across the United States today. Shown below is the family of Henry William "Hen" and Effie (Gebhart) Semler, residents of Fairfield, now Fairborn, Greene County, Ohio. Their son Harry F. Semler was my wife's paternal grandfather. 
 ∞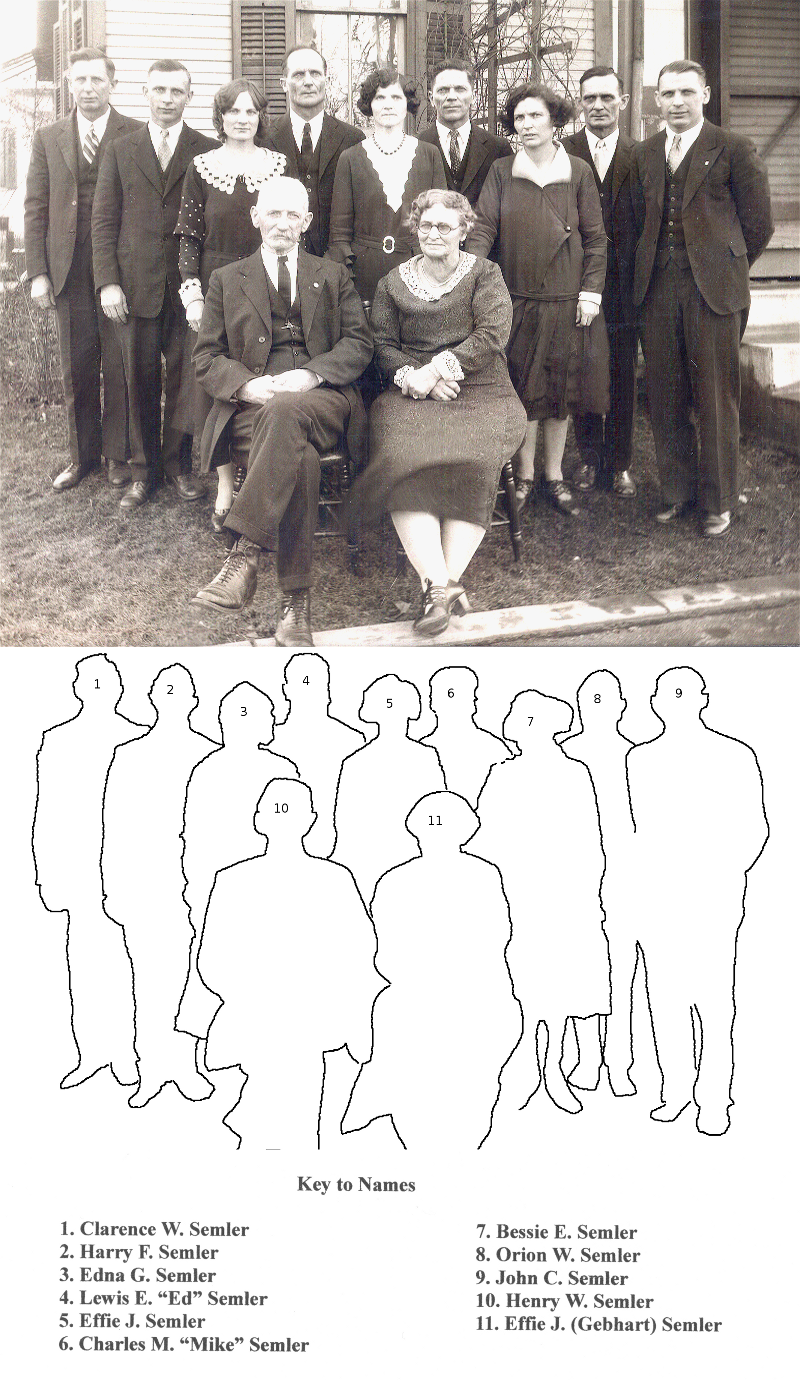 Henry William "Hen" and Effie J. (Gebhart) Semler and family, 1920s.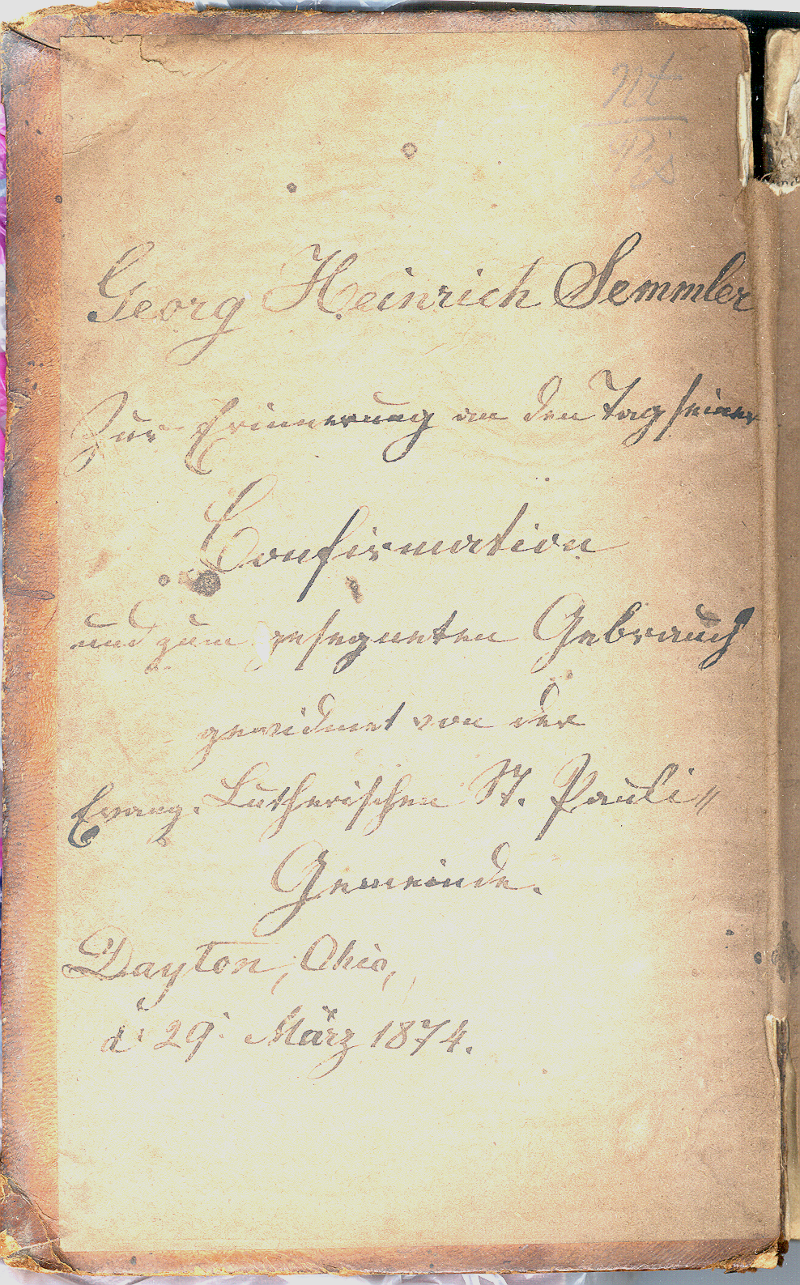 Inscription in the Bible of Georg Heinrich Semmler
Melvin E. Semler (1928-2007) -- my father in-law, and one of the kindest and most generous men I have ever been fortunate enough to know. Photo Thanksgiving, 2004.